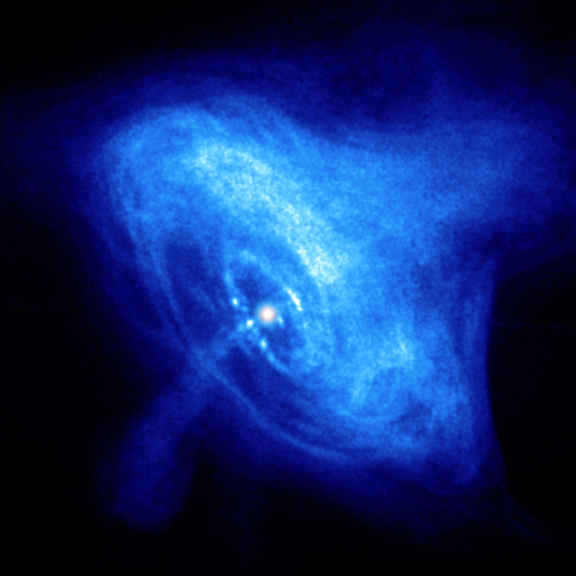 the quick summary: nothing to see here, move along... History in the beginning, philosophy in the middle with a
mea culpa
, and astronomy, quantum mechanics, and actual
humor
at the bottom. beware geekery.
I explained why I named the giant contraption at the end of the hallway Caligula to a coworker, and he was absolutely shocked at the amount of history I was able to recount. We talked for probably thirty minutes and his eyes kept getting bigger as the mental diarrhea kept pouring out. Caligula, Nero, and so on, and then he brings up the film,
300
, and adds that it was "pretty dark."
Boy, that just leads to a rant on the republic, right? I said, well, it
was
pretty dark back then. Let's take the most holy example we have of freedom, our republic, our constitution, our bill of rights, our declaration of independence, and weigh them against their sources, their actions, and their progenitors.
What we have is this amazing, wonderful ingrained idea that everyone is free. That freedom is an essential part of being alive. If you're Roman, that is. Julius Caesar came back from Gaul with tens of thousands of slaves. Their heads of state were executed or made to pass under the yoke.
This
, this inequality of slaves, plebeians, and Roman aristocracy are what our republic is built on, aspires to be, and has never claimed anything to the contrary. In the epoch
300
is set in, there were slaves, brutal conquests, and so on. It was a dark time. That's the whole point.
The irony is that we hold up the ideas in late Greece and early Rome and cherish them. Our implementation is lacking, though.
Anyways, after I'd explained the notion of freedom, where it comes from, the republic, and so on, said coworker says, damn, you should be
teaching history
. Well, no, not really. I replied, well, I also do a little Unix.
Of course, this notion of "doing Unix" is immediately put down by a phone call from my father, who asked me what I had been up to. I explained the conversation about the republic and the deep irony in it, and he was kind of flabbergasted. I suppose I'd never really discussed it with him. He just sort of said, well, that gives you things to think about. I said, well, read Cato. Then I thought about this, and I realized that going back to Cato and Cicero and, yes, Caesar, I am compelled to read Locke, Hobbes, Newton, Marx, and so on.
I further explained that I'd been very perplexed by Newton's description of the universe. In
The Mathematical Principles of Natural Philosophy
, he describes the universe as remarkably ordered. He describes gravity, and says it's an amazing force if you think about it. He complains he doesn't have the instrumentation to prove it, but he guesses that all the universe is governed by gravity, and by correlation, similar laws he had yet to figure out. He then says something I found kind of shocking. He goes on to say that this is so complex, and yet so perfect, that it cannot have been just some random shuffling of atoms. Furthermore, that it is so complex, so vast, and so perfect, that we as humans, imperfect, relatively uncomplex, and so on, cannot possibly comprehend how it came to be, nor understand the universe in its entirety.
Now, the first time I read through this, I said, whoa, Newton is the first proponent of Intelligent Design. However, I re-read it, and I thought, wait a minute. The last bit about our complete lack of understanding sort of throws his original thoughts out the window. He agrees that we (and he) cannot possibly hope to attain a universal understanding and that thus, trying to is futile. Does this mean he holds up the idea of Intelligent Design, of God (big g), as being rational? Or entirely irrational (the gulf here is called 'faith', which he does not address.)? What confounds me is I can't figure it out. I related this to Dad, and he was again kind of flummoxed by the fact that I had been doing all this reading and indeed had such thoughts in my head.
I started on Locke and he essentially cut me off. Well, ok then. (short story: Locke essentially says that we start thinking at some point in our late infancy, that this is recognizable, and as soon as we see it, we start filling people's heads up with garbage. It would seem that he predated Dawkins in describing a meme. Further, he seems to be saying that religion as a whole is simply a very complicated thought.)
Anyways, this substantial deviation from productivity gave my poor Mac enough time to cool off (literally). It's eaten another logic board. I actually sent a letter to Apple. I'm really not angry at the hardware. I'm genuinely concerned that something I'm doing is hosing up the hardware, as other people don't have this problem.
I rant one way or another as I struggle with software, but I struggle with all software. I don't really have hardware problems with the Macs except my 12" iBook (this was an acknowledged design flaw), and now this MacBook. The newer penryn processors use less wattage, but also have less cache, and thus might actually be slower for e.g., VM work.
I finally just gave up and said, here are all the symptoms. I can speak to each of them individually, but I don't know what they add up to and I'm confounded by it. I don't want to replace the logic board; I see it as wasteful. It will probably fail in six months. What I want to know is what I'm doing wrong.
I've become exactly the kind of thing that gives me the most displeasure at work. The "problem user." The guy you don't want to answer phone calls from. The guy whose laptop you don't want to fix. That guy. I'm him.
Shit.
I am inclined, however, to share my friend's (a physics geek) analysis of the problem. He said simply, "it's all those zeros you're pushing across the cpu." I replied that there were ones in there too. Correctly, he replied "well, the zeros have more surface area." Ack. I then explained that, if you really want to be anal about it (physics geek, remember), there actually
is
friction if you want to go down to the QM level. I started talking about degenerate matter and the center of neutron stars and so on (yeah, it's the Stanhope agan, I just
think a lot
), and he came right back to the Mac and said, well, degenerate matter can be created in a Mac, too. Arrrgh. "all you have to do," he says, "is open thirty tabs in firefox."
Folks, if you want to simulate the inside of Jupiter, I swear, it's in my MacBook. It's not gremlins, goblins, or bugs. It's a frickin electron lattice that's just incredibly dense and hot.